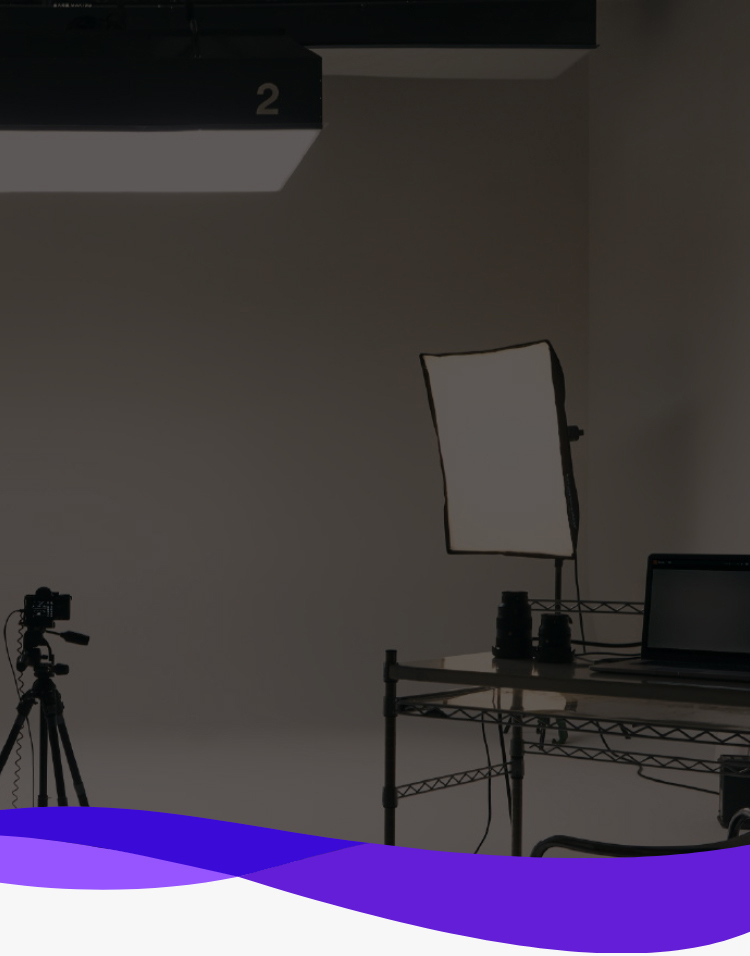 For an edge in studio photography
Desktop applications that enhance the quality and efficiency of production work such as remote shooting and RAW development.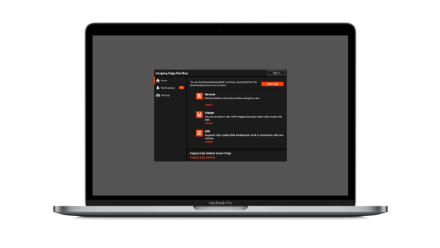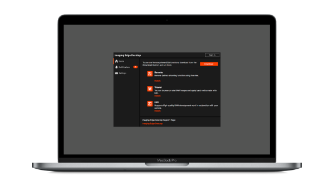 カメラとスマホ・クラウド連携
Imaging Edge Desktop allows you to log into your account, browse or develop RAW images, and perform remote shooting.
How to use, Supported devices, etc.
撮影データをスマホ・クラウドへ簡単に転送・保存が可能です。データはスマホ・PCでシームレスに閲覧・共有もできます。
また、カメラの様々な設定を保存、スマホ・PCから設定反映することができ制作フローをサポートします。
Key Imaging Edge Desktop features
Feature 1
Remote
Remote (tether) shooting function using live view.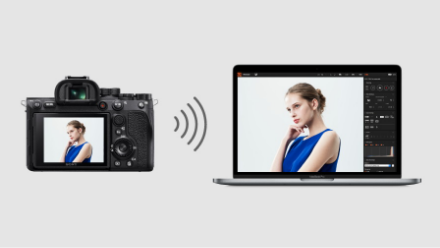 Remote shooting with Wi-Fi/USB connection
In addition to wired connection with USB, remote (tether) shooting* with Wi-Fi wireless connection is also supported.
* For supported cameras, please see here.
Composition adjustment (grid, guide, live view)
You can fine-tune your composition using a grid, guide, and overlay display.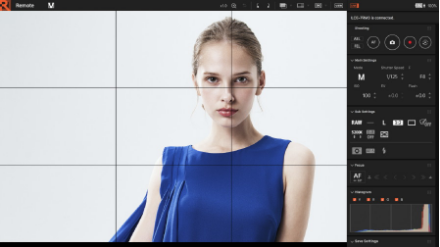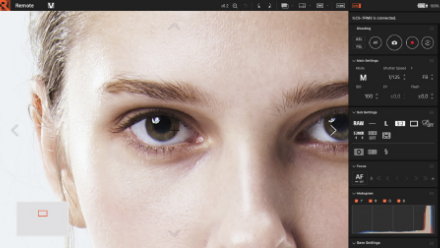 Focus adjustment (area specification focus, magnified display)
You can perform precise focus adjustment efficiently by using area specification focus, magnification display and fine-tuning with manual focus.
Feature 2
Viewer
You can browse or rate RAW images and apply batch edits made with Edit.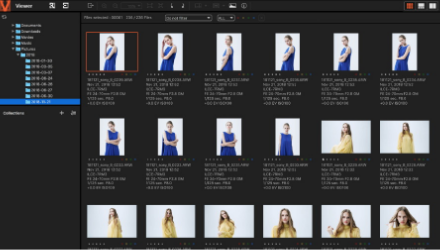 Enabling efficient image selection by linking with the "Remote" and "Edit" functions.
1. The result of shooting image can be quickly displayed by working together with "Remote". It also enables you to check the shooting image by using grid and guides.
2. A list of image data such as RAW and JPEG is displayed. Using "Viewer", you can select images to be used for "Edit" to develop RAW images.
3. You can output rating information in compliance with XMP (Adobe compatible).
You can browse and check shooting images in three display formats.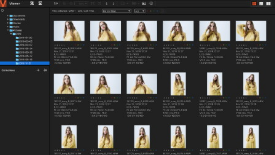 Thumbnail display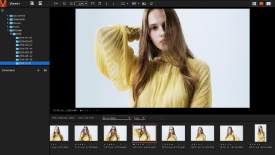 Preview display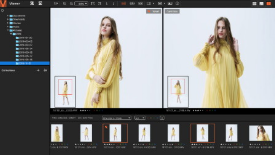 Comparison display
Feature 3
Edit
Supports high-quality RAW development work in conjunction with your camera.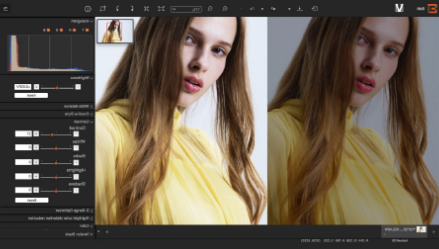 High-quality RAW development adjustment function
1. You can adjust the image quality such as brightness, hue and white balance.
2. You can adjust the image quality of ARQ-format images generated by Pixel Shift Multi Shooting and develop them into TIFF, JPEG, or other formats.
Creative works using Imaging Edge Desktop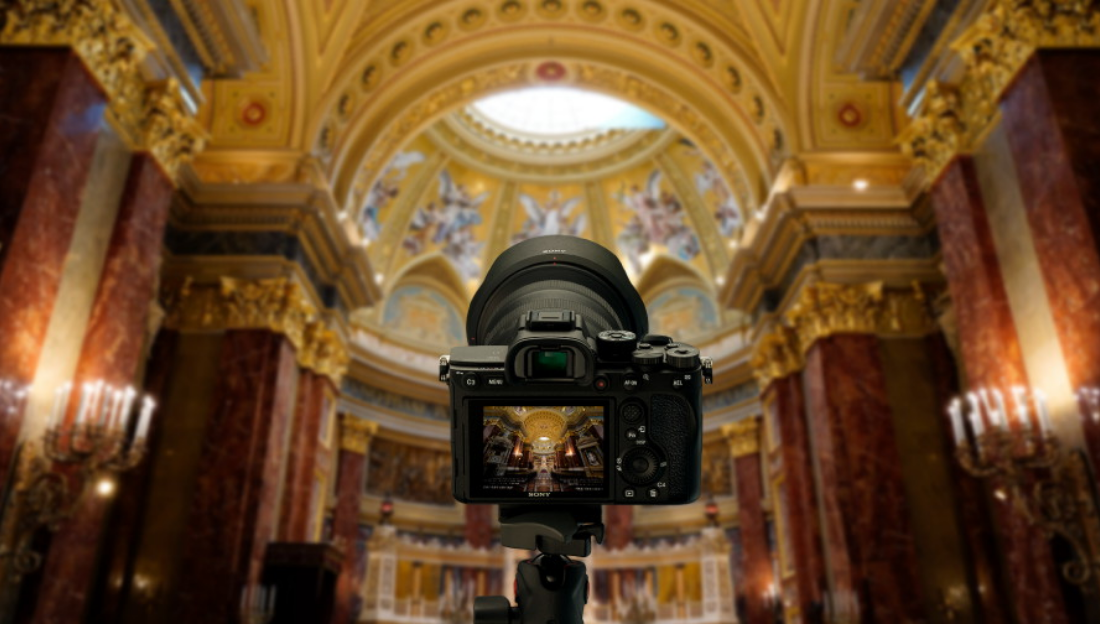 Pixel Shift Multi Shooting
In "Pixel Shift Multi Shooting" the camera shoots four RAW images while shifting the image sensor. You can generate images with a higher resolution than is possible with regular shooting by combining the four RAW images on a PC. This is helpful when shooting still subjects, such as works of art and buildings. In addition, when combined with a supported model, the camera can shoot 16 RAW images to achieve ultrahigh-resolution shooting with information equivalent to 963.2 million pixels (approx. 60.2 million pixels x 16).
Flow of Pixel Shift Multi Shooting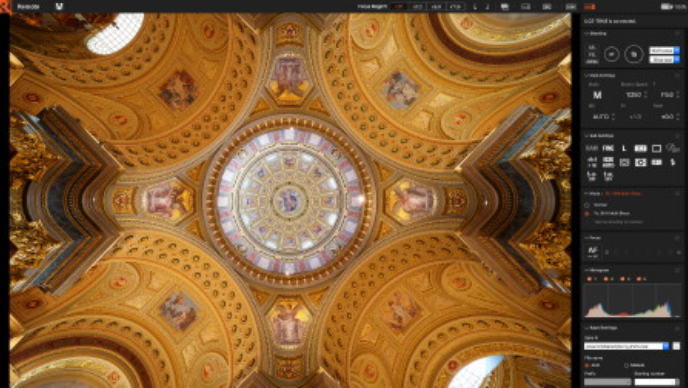 Remote Shooting using a PC/Mac
After connecting the camera and your PC/Mac via USB, you can use Remote to perform Remote Shooting. You can check the composition, focus, and exposure on your PC/Mac screen before you shoot.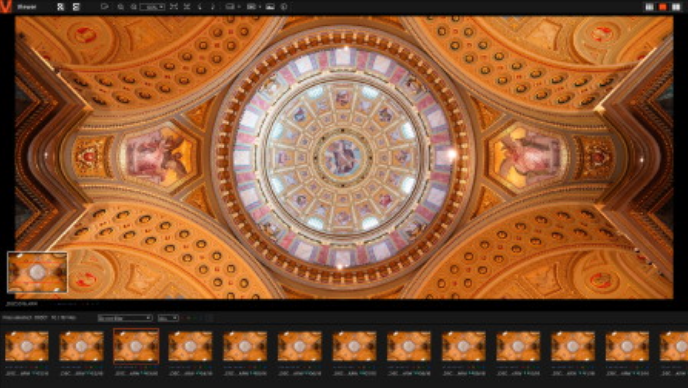 Combining and browsing the shot images
When you are done shooting, the uncombined RAW images (ARW format) are transferred to your PC/Mac. Combined RAW data (ARQ format) is automatically generated on your PC/Mac, and you can browse it using Viewer. With Viewer, you can also combine and browse images shot with Pixel Shift Multi Shooting using only the camera and not PC/Mac.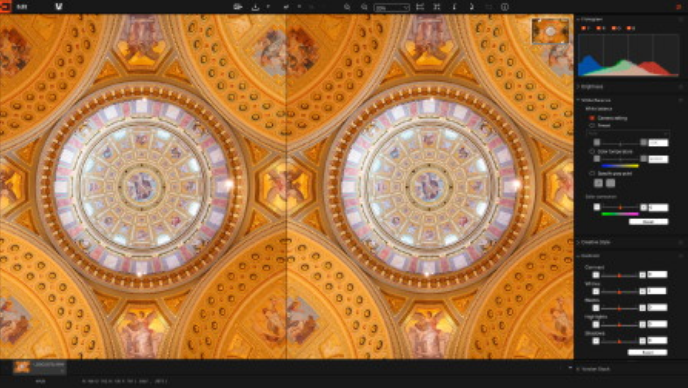 Adjusting the image quality and Output
The combined image can be developed into the JPEG or TIFF format by adjusting the image quality using Edit.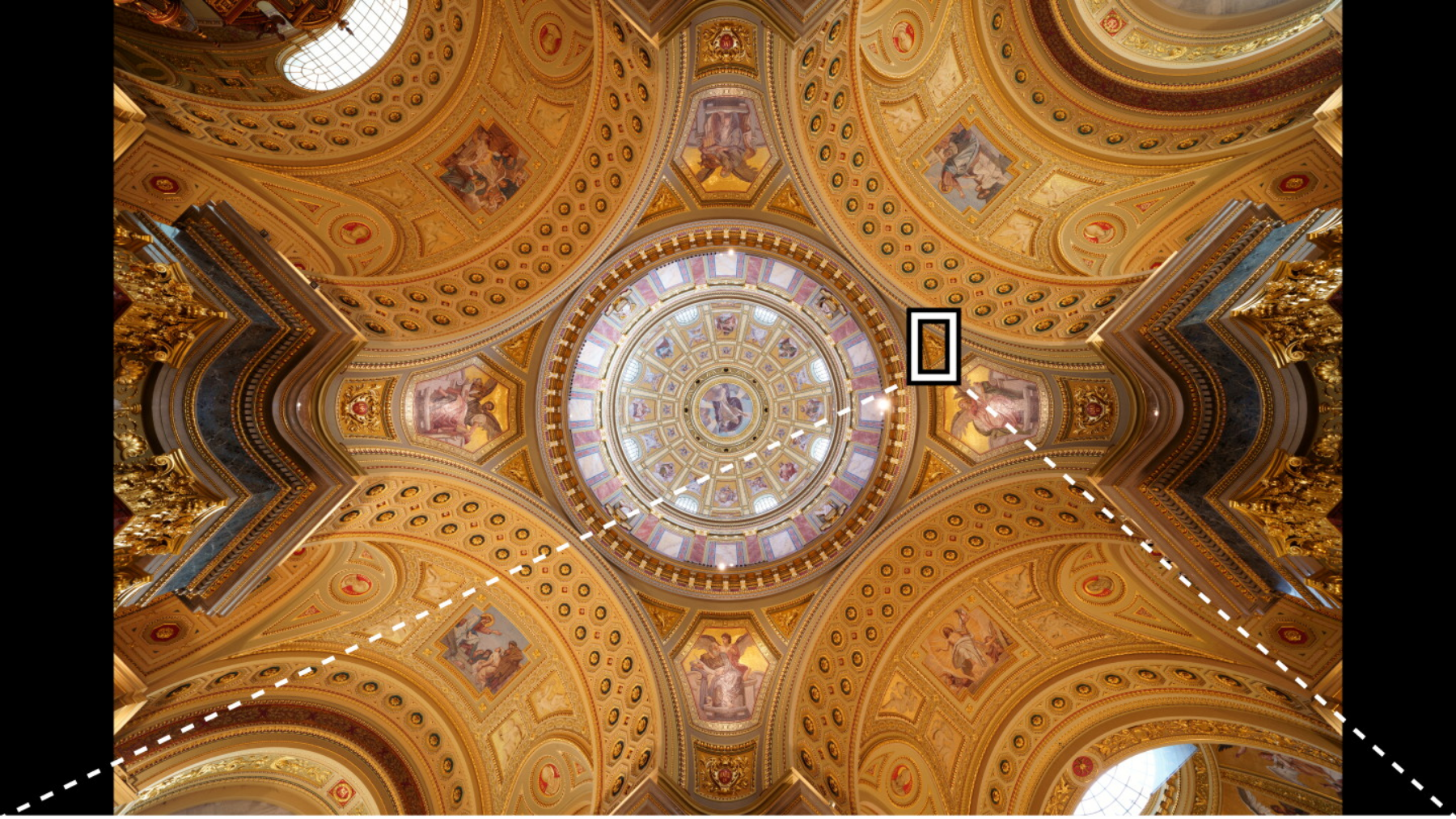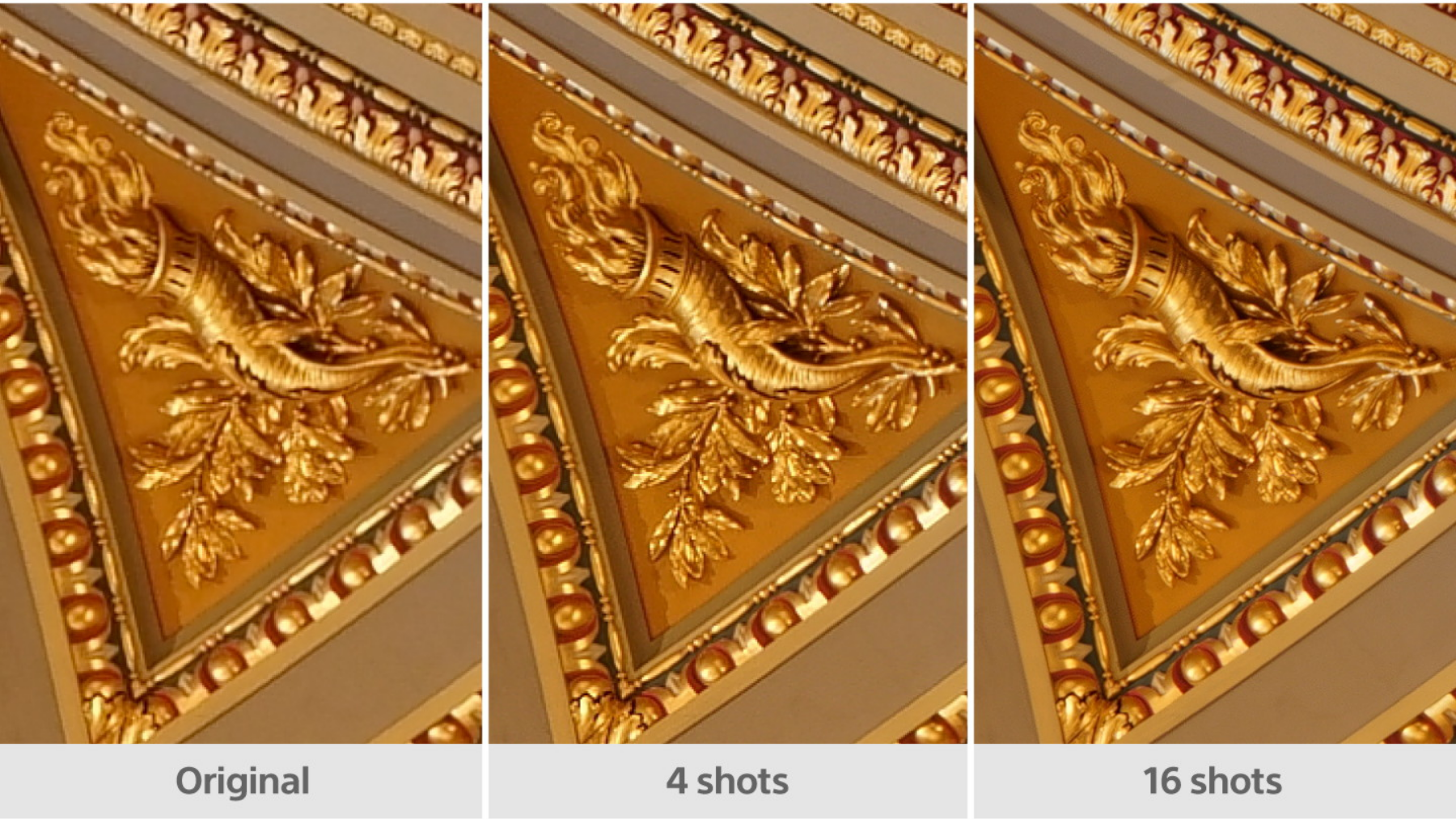 For supported cameras, please see here.
Motion correction for Pixel Shift Multi Shooting
For images containing a moving object, you can enable motion correction so that the app recognizes the moving object and creates a composite image appropriately. This function thus expands the range of Pixel Shift Multi Shooting usage, such as landscape photos.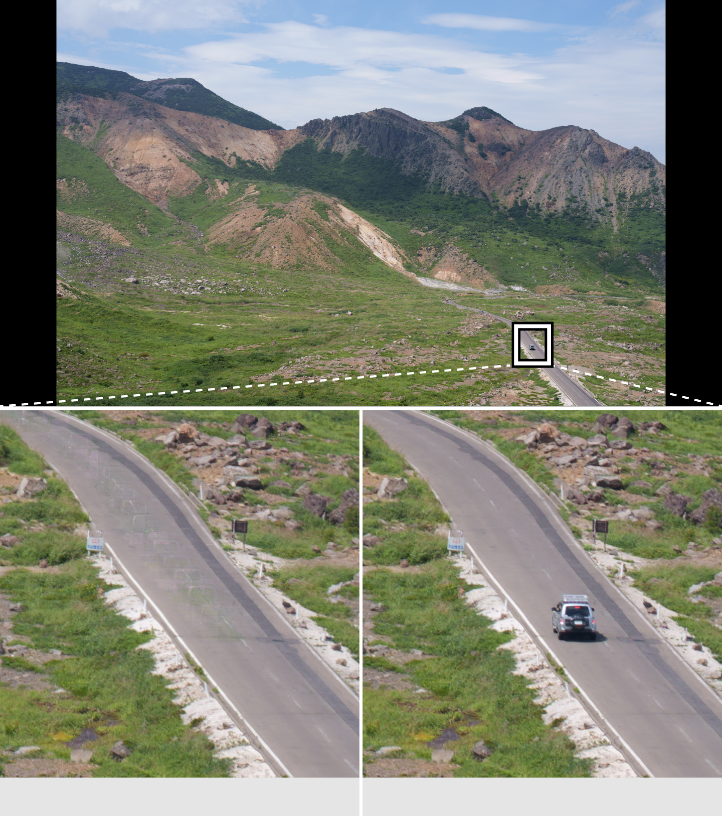 No motion compensation
With motion compensation
For a list of cameras supporting each function, please see here.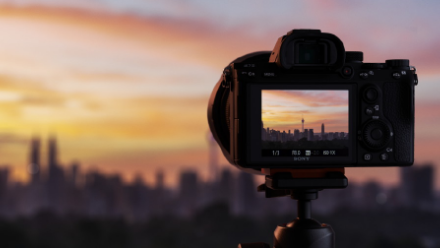 Create time-lapse movie
You can create time-lapse movie using still images (RAW/JPEG) captured during interval shooting. Convenient functions for video production such as batch adjustment of RAW still images and 4K video output are available.
For an edge in studio photography
How to use, Supported devices, etc.